Service packages for individuals
No "My Way or the Highway",
We Work
Together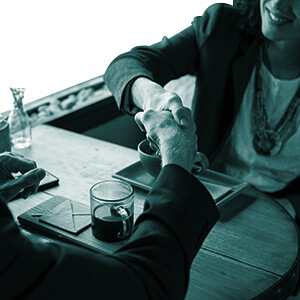 Closing & (Re)Starting pack
Counselling and legal assistance for starting and/or closing an employment or collaboration contract;
Advice on the presentation of a CV and the linkedin profile;
A training course of your choice on the soft skills or on the emotional intelligence
The solution to your problems with your previous work, avoiding you waste of time and frustration;
The assurance that your new contract is correct and suitable to deal with your new working adventure safely;
New abilities to improve your performance;
The revision of your cv in order to make it more visible and remarkable, even online.
We will follow you step by step as you leave the past behind and you concentrate on the search of a new job, directing you towards the area that will give you more satisfaction. We will take care of the problems you had with your previous employer, in order to manage the relations even before the competent Authorities so you can get what is due to you. We will assist you to prepare yourself to look for another job, helping you to bring out your strengths and to develop skills that today make the difference. In addition, we will check your new contract.
Counselling and legal assistance for the analysis of contractual clauses, recovery of your claims and compensation for damages incurred during the course of your working contract;
A training course of your choice on one of the following themes: effective communication, work-life balance, burn-out, management of social networks, soft skills.
The solution to the problems related to your work, avoiding you stress and difficulties;
The respect of your rights and the protection you are looking for;
New skills to manage your working life.
We will assist you for all the issues that concern the evaluation of your contract, disciplinary procedures, bullying, work-related stress, illness, accidents at work, maternity, leave and permits, claim for bonuses and fringe benefits, recovery payment of remuneration and contributions, redundancy fund procedures, performing higher duties or demotion, discrimination in the workplace, protection of your creations, personal data breach. This assistance will be accompanied by a course of your choice that allows you to regain balance or to improve your communication skills.